What You Need to Know
---
This is your first step to a new and improved job search:
Resume writing, revision and revamping
Cover Letter, Thank You Letter and Resignation Letter writing
Job search strategies
Interview coaching
Career counseling/planning
Linkedin and Social Networking assistance
No matter what level of experience, industry or position of interest, we can give you essential knowledge, insider tips, tricks and advice. Imagine your own personal job search consultant backed by a combined experience of over 25 years of solid HR/Recruiting and Hiring Manager experience.
All services provided over the phone or by email only - no visits required
Individual one-on-one consultations
Flexible and available to assist
Quick turnaround times to meet individual job search needs
All resume and career services are provided by an experienced Human Resource or Recruiting professional with experience in a variety of industries including Oil and Gas, Energy, Technology, Education, Engineering, Consulting and others

Since 2009, we've been providing resume and career services throughout New England and select regions in the United States
---
Demystifying the Job Search
MYTH: The resume is just a small part of hiring managers decision to move forward to the interview stage with a candidate.
FACT: Employers and Recruiters receive hundreds of resumes per day and it takes approximately 10 seconds to quickly scan the contents of a resume to prequalify for a position.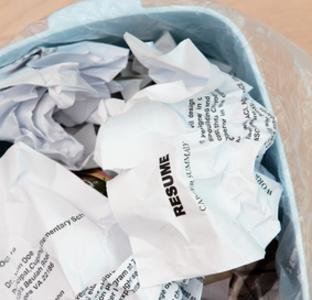 MYTH: A lengthy resume presents better and is an example of the amount of experience you have.
FACT: Many resumes are disregarded or discarded because of improper formatting, arrangement or grammar and spelling errors.
MYTH: A Corporate Recruiter or Staffing Agency Recruiter will reformat, correct or redo a resume if it is not properly arranged.
FACT: Many resumes are lost in a "black hole" because the skills or backgrounds are not properly marketed or emphasized.
MYTH: I don't need help or support in searching for a job and it can be done in a few hours a day.
FACT: The job search is a full time job in itself and without proper guidance, time and consistency could lead to a dead end.
MYTH: A Job Interview is just a meeting to go over skills in more detail and see how you present yourself.
FACT: Every Job Interview is different. The Job Interview is not just a meeting togo over skills and present yourself but a way for a company to ensure they are making a smart hiring decision. Hiring Managers and Recruiters are using many new interviewing tactics and behavioral techniques in job interviews today.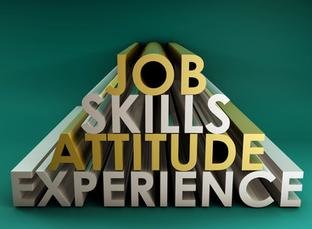 MYTH: There are very few people out there that have the skills I have.
FACT: Contrary to what you may think, there are hundreds of candidates with similar skills. Job Seekers in today's job market need to be as competitive as possible. Many do not realize or take it for granted that the resume is the "foot in the door" to a new position.
MYTH: Social Networking is for personal use and is not important in the job search.
FACT: There are many business social networking websites used in the job search. This is one of the essential tools that can easily make an impact in meeting people to help you find the right job.
MYTH: Paying a third party to write my resume or provide job search advisement is a scam and a waste of money.
FACT: If you are looking for an edge over your competition you need to be armed with the inside information, tips and tricks to a winning resume and a successful interview from a reputable service. We are part of the Better Business Bureau and many testimonials about our services can be found online.